Howard City Conservation Club
---
This is the official web site for news and info of the

NEW
UPDATED 11th of November 2023.
CLICK HERE for H.C.C.C. history photos. Provided by Wendy Kerry.
The next meeting will be on the 13th of January 2024, also there will not be a meeting in February 2024.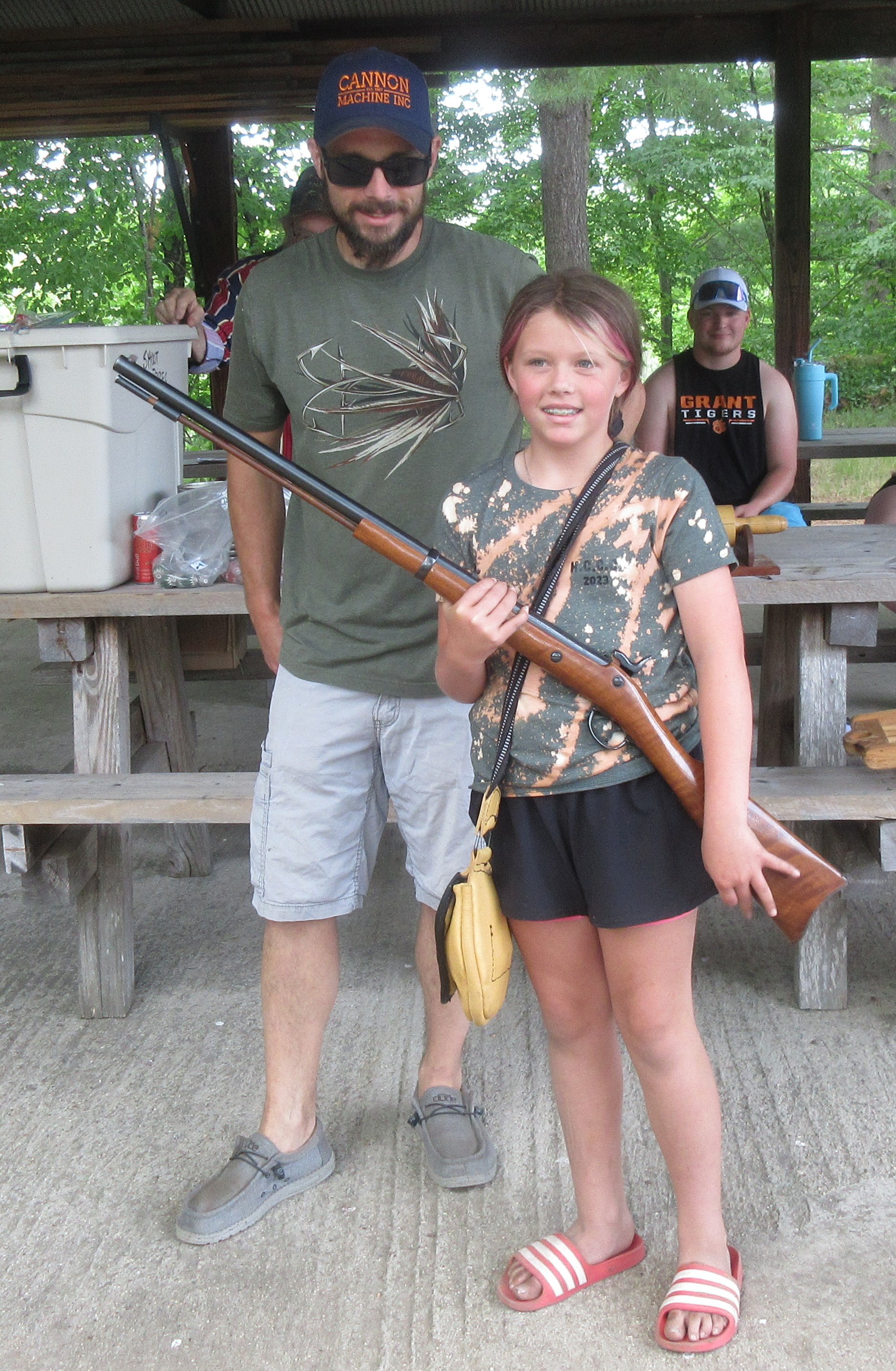 2023 RIFLE WINNER
Emmy Mikula
8 yrs. old
Membership dues are $40.00 for single membership and $50.00 for Family membership.
Dues can be sent to.
Howard City Conservation Club P.O. Box 276 Howard City, Mi. 49329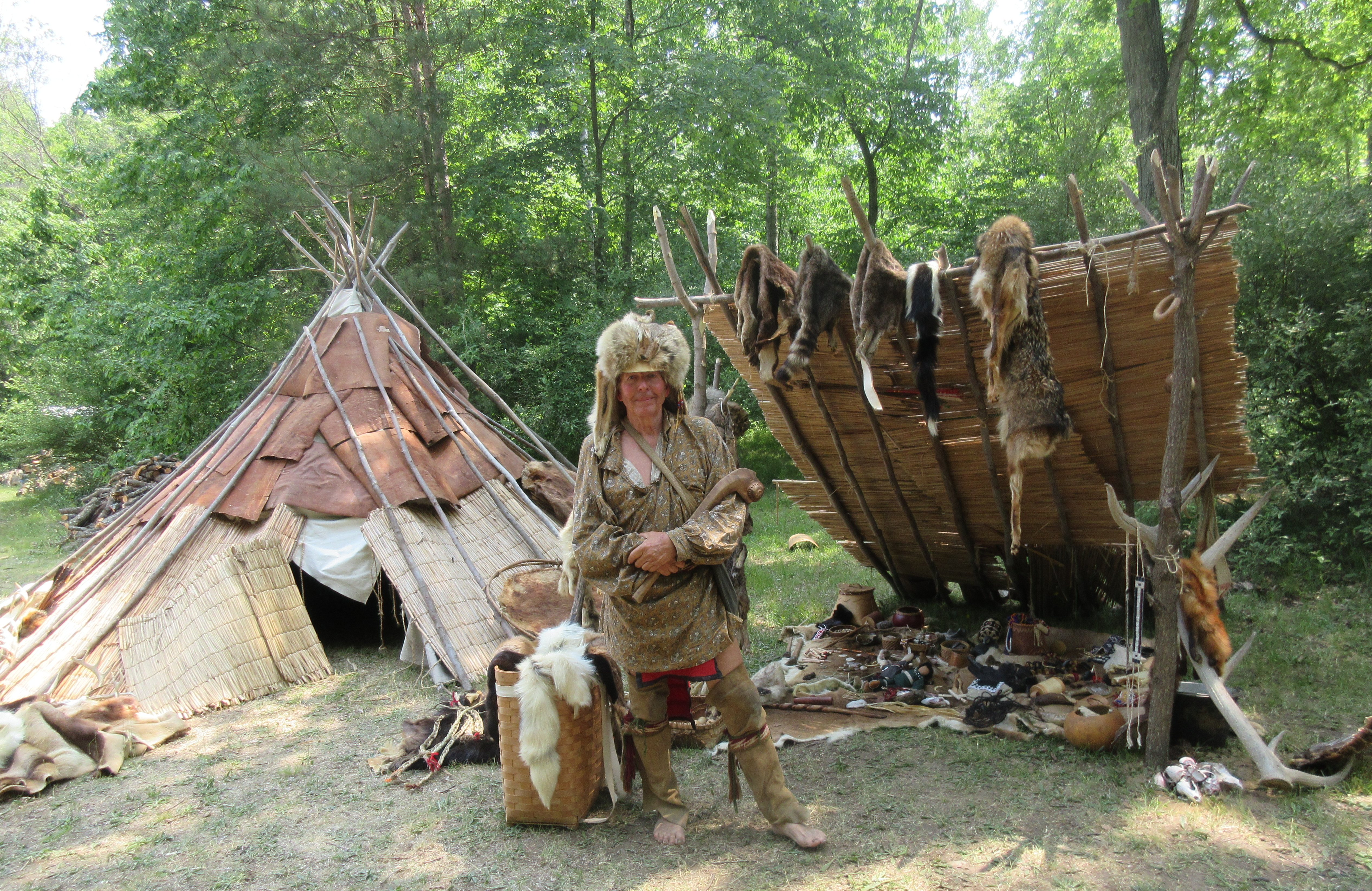 Garth Butler in his camp. 2023



In 1938 Mr. Bill Wilson, the shop teacher at the school, suggested that some of the fellows get together and organize a Howard City Conservation Club. A meeting was held at the McNaughton School( The present McNaughton School didn't exist until the 1950s, I am not sure where the old School was located ). A nominating commitee was set up and thru the usual procedures the following officers were elected. President....Levi(Dud)Phillips, Vice President....? Sec. and Treasurer.....Earl Dean(the station agent at the time) At first there was a possibility of a Club house at Hartman Park just west of Howard City, but a short time later they had the opportunity to purchase forty acres,(where the Club House stands now).

Following is a list of the original group that got the ball rolling. Bill Wilson, Wayne Stevenson, Levi Phillips, Leo Ledger, George Heminger, Art Reams, Thayne Crittenden, Ralph Lowery, Earl Dean, Ike Barthalomew, Harold Edger, and Bill Barthalomew. The membership dues at that time was $1.00 a year. The club was established on 80 acres of tax reverted land bought from the county, then 5 acres was sold to the pipeline company and that is were the building fund came from. The clubhouse was built in 1940 and 1941. Wayne Stevenson and Leo Ledger were the supervisors and they were paid $1.00 per hour, all the other workers were paid .40 to .60 cents per hour, depending on the type of work they did.

Next on the list was, how could they make some money? Some shot gun ranges were set up and they had some bingo games. Mr. Lewis Large from Six Lakes had some coon hounds and had been to coon hound trials and so he had the "know how" and helped them get started. The trials proved to be very popular and they had a good turn out for them. They had men from Indiana and Ohio with their coon dogs come up here and try for top prizes. Having all those events helped to build the membership up to 400 at that time.

The next project was the deer run and for quite a few years the deer run was cranked by hand, Levi and Lucile Phillips run the deer run for years and had a lot of fun doing it. Harold Ehgatz of Coral come over and installed an electric motor on it and it was appreciated very much.

There was a very outstanding member back then, by the name of Clyde Randall. He didn't hunt or fish, but he signed up more new members that anyone else ,and he could sell more raffle tickets than anyone else. He was always doing something for the club. he had a heart attack and passed away at a meeting in the Club house.

I am not sure when or why the number of members dropped but i imagine it was due to the change in activities over the years. But in 1964 the membership numbered 96 and by January, 1965 it had 194 members. The club was affiliated with the Michigan United Conservation Club and played a big part in starting legislation for the first elk season east of the Mississippi in 99 years. They also worked to establish a wild turkey hunting season. They also had the destinction of holding the biggest Turkey Shoot in the state.
NOTE.....This article was created from a handwritten letter by Mr. & Mrs. Levi Phillips. I have the original letter in my files.

We have approximately 75 acres bordered with state and private property and the Little Muskegon River runs through one corner of it. I hope that someday somebody will come forward with some more documented history of the club, That is one reason I am posting this web site. The club was introduced to black powder shooting about 1980. The 100 yard range was constructed in 1981 and 1982 and we had our first advertised Black powder shoot June 20th 1982. Since then it has grown into a good sized rendezvous. In the past the club has hosted Boy Scout outings, several Summer Youth Camps, Wedding Receptions, and Graduation parties, And some very good times just sitting around a campfire with our friends.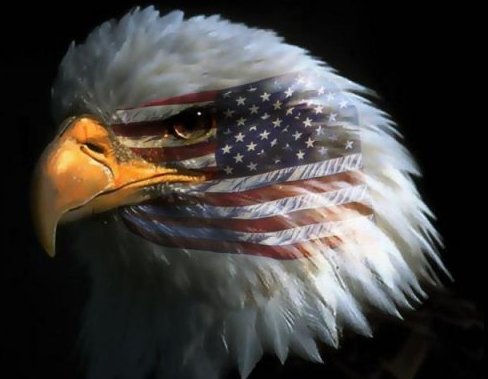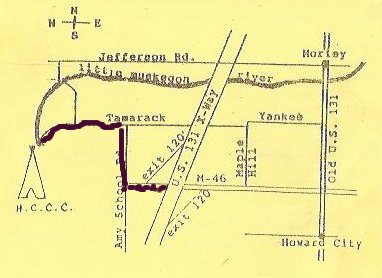 INFO
We have two rendezvous per year, the first one is on the 3rd weekend of June and the second one is on the 3rd weekend in September. For info i can be contacted at jl-hall@charter.net
As per article IX, section 3 of the bi-laws
Any membership fee shall be payable in advance before January 31st. Any membership dues paid after January 31st and before June 30th must pay a $20.00 late fee.After June 30th they must be sponsered and pledge as a new member.
Photos of the June 2019 shoot.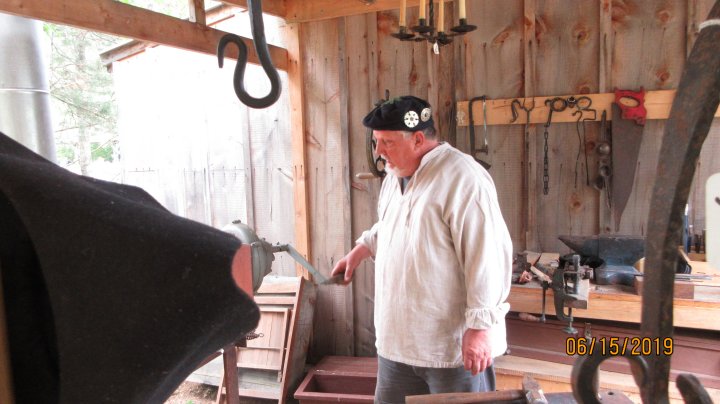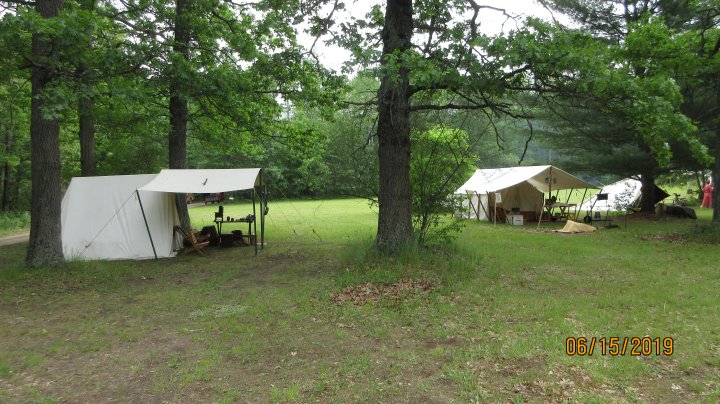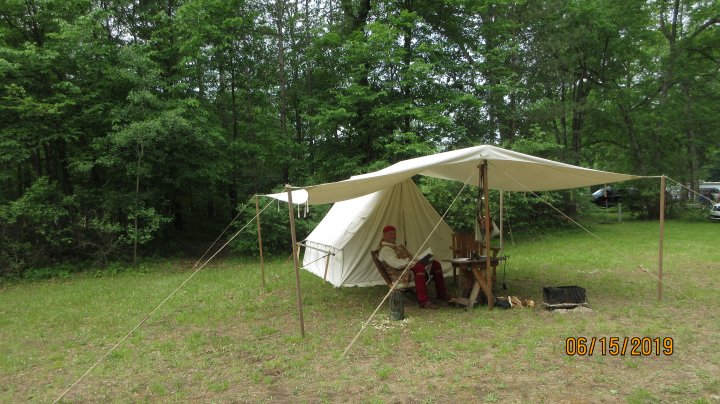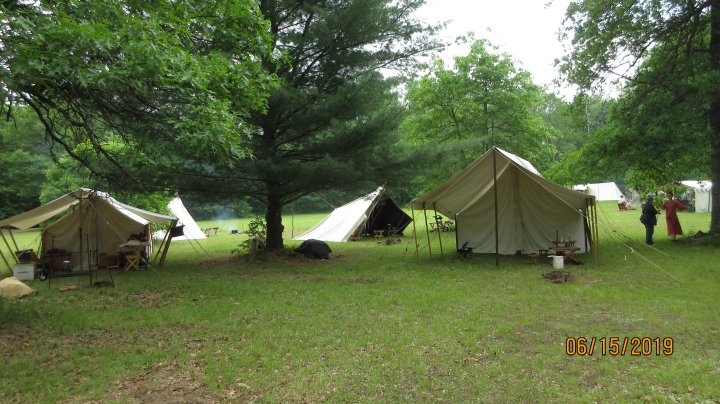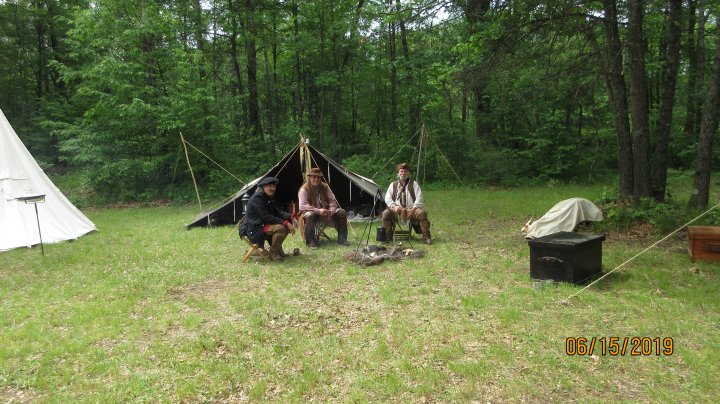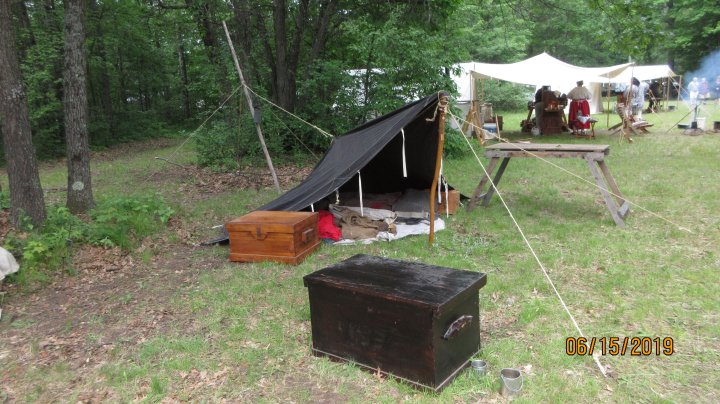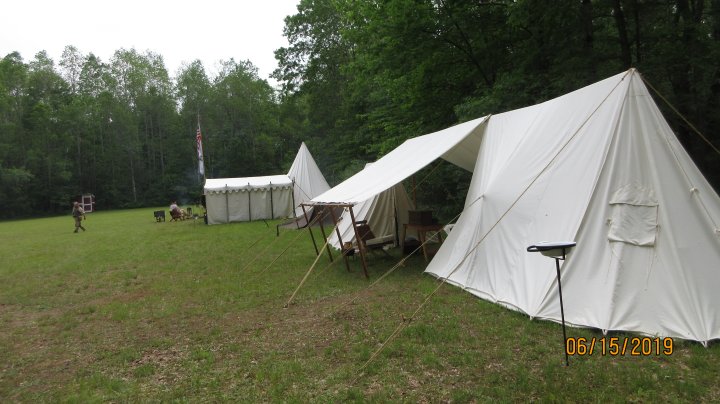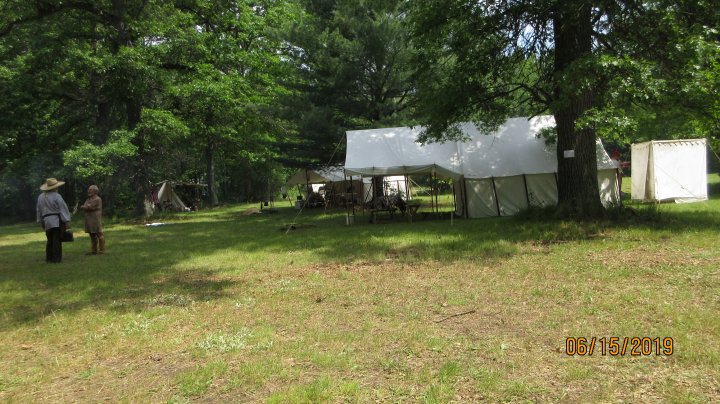 photos by Jim Hall











2012 JUNE SHOOT PHOTOS





2013 JUNE SHOOT PHOTOS


more pics









this site built by Jim Hall
copywrite © 2004
---